What Our Guests Have to Say!
Wapiti Woods, – what an awesome place. The owners, Steve and Coleen, are genuine business people with super personalities. These folks have it together. They will certainly make your stay one to remember. Clean cabins inside and outside. The grounds are well organized and maintained.17 friends and family members made up our group for this adventure. The group stayed 2 nights and had 4 cabins rented to get everyone accommodated.  We all had a blast! The weather was perfect for camping. Cool temperatures and clear skies. Great weather for viewing elk. The group had just gotten to the cabins when here came a herd of elk up the creek that is located behind the cabin area. 7 cow elk and 2 bull elk in all. When the herd got even with cabin #3 they all stopped and just stared at the group. We were sure the elk thought that if they struck  a pose someone in the group would take their picture and have it published in Outdoor Life Magazine. L.O.L. This was the beginning of our groups awesome stay.  In the 2 days we were elk viewing in that part of Elk County where Wapiti Woods Cabins are located our group saw over 150 head of elk. (Good work PA Game Commission and Rocky Mountain Elk Foundation….and  Keystone Elk Country Alliance!).  I could go on and on telling you about our groups experiences doing our 2 day stay. The list is endless. But enough for now.   We have a reservation booked with Wapiti Woods for the fall of 2018 to come back to the area and enjoy the experiences once again.  The group would like to send a big heartfelt "Thank you! " to Steve and Coleen for making our stay at Wapiti Woods a stay to remember.  

God bless and  Thanks again !

Sincerely, The Hoover Group and friends

Dauphin County, Pa.
Our planned winter weekend retreat at Wapiti Woods became an adventure my husband and I won't soon forget.

Coleen and Steve's cabins are just the right combination of rustic and homey. The view along the Bennett Branch of Sinnemahoning Creek, near the heart of Elk County's scenic highway, can not be surpassed.

Chuck and I enjoyed a crackling fire each evening and made use of the communal Shanty's array of old-fashioned family fun including board games. (I won at Scrabble… FYI, roque IS a word!)

In the surrounding area, not far from Wapiti Woods, are many scenic views, forests and hiking trails. We had a scary mishap making our way to the Quehanna Trail when our SUV slipped on ice careening over a mountainous hillside!  Our potential free fall was broken, naturally, by one of the many birch trees that Moshannon State Forest boasts.

What could have spelled total disaster ended up being a mere six hour inconvenience. A newlywed couple that we found walking upon the lonely, aptly name "Lost Run Rd" switchback adopted us for the entire duration of our ordeal. Lisa and Will did not leave our sides until we were safely deposited back (yes! Back!) into our Ford Explorer headed to our cabin home.

A tow truck operator with just enough machismo and moxi planted his truck flush against the embankment on a sheet of solid ice to winch our wreck up and over in a half hour's time at most! (I highly recommend Dana Prechtl Auto in St. Marys for all your towing needs!)

A thank you is in order, at this point in the tale, to Trooper Southern out of Clearfield County; he called the tow truck and surveyed the scene.

Back at Wapiti Woods, Coleen and Steve could not have been more gracious in their concern shown through the many phone calls made to the right authorities and personal voicemails to our service-less by location cell phones. Their relief, surprise and happiness at our arrival back to WW was the warm welcome back we needed!

In conclusion, wild adventure, cozy cabins, helpful townsfolk, caring proprietors and plain old good fortune await anyone willing to visit God's country in Weedville, Elk County. A vast, scenic part of Pennsylvania which I fondly call "the most beautiful state in the Union!"

PS: We've already booked our cabin for early September seeing as we never did manage a proper hike

PPS:  There was an otter by the creek bank. We spotted him on our last morning!

Thank you,

Jenny and Chuck Lynch

Oakmont, PA
Just wanted to let you know what a wonderful time the 4 of us had staying at your cabin #3 over the Elk expo weekend! We cannot say enough how nice and well maintained Wapiti Woods cabins are. Our wives noticed immediately how nice and clean the cabin and site was. Jeff and I appreciated what a nice touch it was to have the covered wagons available to haul our luggage to and from the cabin. We also noticed how this made our stay even more peaceful as there were no vehicles driving by our cabin. Everything about Wapiti Woods is well thought out, convenient and considerate. As testimony to this fact, all the cabins were booked but we could scarcely tell we weren't the only ones in the camp!

Kindest regards
Just wanted to give a great big Thanks for a fantastic weekend June 6-8th at your Cabins. What a great place to "run away" to. Lots of hiking around and elk to see, then to come back to VERY clean accommodations and peace and quiet. Loved that there were no vehicles right outside your door to wake you at odd hours. Would and have highly recommended your place to others and hope to make a return down the road sometime.
I just wanted to take a moment and say thank you thank you thank you! My husband and I came to your place via the suggestion from campers we met at a campground in Jim Thorpe-we somehow got to talking and they recently stayed at your location. So we decided why not try it for our honeymoon-and boy are we glad we did. I cannot express how much fun we had and how clean and beautiful your place is. Even though our second day of staying there was eventful by a trip to the hospital(not the way to spend your honeymoon) it was still the best vacation/trip I have ever taken. It was very thoughtful over your concern over my hospital trip and to make things even better just your treatment of us was beyond the normal "call of duty" by a owner of a vacation getaway. The cabin was gorgeous, the facilities were top of the line and we are definently planning on coming back. I would strongly recommend your resort to anyone and again thank you for all that you did and for building such a beautiful place for people to get away to.

Sincerely Yours
We would just like to say we LOVED our stay at Wapiti Woods. We were just there on September 7th through the 9th. . It was our first time at Wapiti, however it was the 4th for our friends. We all booked again for next year less than a week later. The accommodations were great and the scenery is just beautiful. Sunday morning there was a large bull walking across the creek from our cabin and we did get beautiful pictures. My husband is hard of hearing however even he heard them bugling!! We look forward to next year and have more friends joining us…. The more the merrier. Thank you for a great vacation.

Sept. 7 – 7, 2012
Our group from the Delaware Nature Society had a fantastic time staying at Wapiti Wood in late September. The experience was first class and the participants loved the cabins with their many amenities.

Roasting marshmallows over the fire while watching Jupiter and its moons rise over the ridgetop was very cool. Hearing Barred Owls hooting, seeing meteors streak across the dark sky, and listening to the gurgling river all made for very peaceful evenings. People commented on how quiet and dark it is up there!

We enjoyed a great dinner at the Benezette Hotel(Elk Burgers!) and then saw a fantastic elk show the first evening (see attached photo of the sunset). Our second night we witnessed an awesome showdown between a 6X6 and a 7X7 bull. They did not lock antlers, but did everything possible to show off their power. We got lots of photos and video of these two combatants.

I have posted a couple of entries on the Delaware Nature Society's blog "The Nature of Delaware" about our trip. Scroll down to see my entry titled "Enter the Elk" and "An Elk Country Odyssey" I also created a video with some of the video clips and still photos from our trip http://www.delawarenaturesociety.org/blog/# I am exploring the possibility of leading a trip up there next spring. I'd like to focus on spring wildflowers and wildlife like Ruffed Grouse, Black Bear, and of course elk. I am looking at the late May/early June time frame. Thanks for all your help in advance.
Just wanted to say thanks for a Great Polar Bitch Weekend.

When we couldn't get into Camp High 9 due to the roads not being maintained, we thought we were stuck at home. With a phone call to you, our weekend was saved.

It was so nice, inside bathroom, hot water, woodburner, etc. – all the extras that we don't have at High 9 – that we have decided to do all of our Winter camping at Wapiti Woods. Cabin 6 the Friends Cabin says it all! Since we are all from the DuBois, PA area, it just proves that you don't have to drive for miles to have fun in Pennsylvania.

Just remember – Bitch stands for…..Beautiful – Intelligent, Talented, Charming – Hell of a Woman
Steve and the entire Wapiti Woods staff:

We stayed in cabin #2 with our friends Glenn and MaryLou Reilly for three nights Sept. 30-Oct. 2, 2008. The Reilly's are from Greentown, PA (the Poconos) and Nancy and I are from Ocean, NJ. We had a great time despite the rain showers. We saw a total of 134 elk, 97 deer, 52 turkeys, and 2 bears during our stay.

Glenn, Nancy, and I all have, or are working for the Monmouth County Park System in NJ. We know a well run, organized, and well maintained operation when we see one. You have been and are doing a great job with the property and facilities. You have thought of almost everything a cabin renter would need or want. The cabins and grounds were very clean and organized when we arrived, wood for the wood stove inside the cabin and the fire ring outside was provided, the carts for transporting our bags and other gear worked well, and the shanty had all supplies and brochures, etc. that we could ever want.

We even saw a bull elk near our cabin that was feeding by the firewood stacks. We have lots of pictures of elk and some of the bears that we will share with friends back home. Just from our descriptions over the phone, we have some interest from friends and co-workers to come back next fall.

Keep up the great job you and your staff are doing. Your cleaning staff should be commended on the thorough and quality work they do each time they clean a cabin. We noticed the detailed cleaning and organizing work they did on our cabin. You have separated your cabins from all the rest we have stayed at in the past. Keep up the great work.

This was one of my favorite short vacations. Please share these comments with all of your staff.

Sept. 30 – Oct 2, 2008
Hello Colleen and Steve!

Just a note to let you know how much we enjoyed our three day stay at Wapiti Woods! We saw about 100 elk, some white tailed deer, wild turkeys, and a black bear. It was an adventure we will never forget! How fortunate you are to have your own little piece of paradise in the Pennsylvania Wilds!

September 24-26, 2008
I wanted to drop you a note to say that we really enjoyed our stay at your facility! It is absolutely beautiful, and very relaxing and peaceful! We were both excited to see a couple of cows in the creek right at our cabin, and hear a bugle down stream as we were sitting at our campfire! This trip will need to be a yearly event for us!

September 6-8, 2008
Hi Steve~ Forgive me for this much delayed communication with you! I just wanted to drop you a note to say that we LOVED our time at the cabin! Keith was totally smitten with the entire time away! He said that he wants to retire in Weedville! I just laughed. We will definitely be back again and have also been telling many others about your magical place. Until we see you again……..Take Care!
Thanks so much for sharing your beautiful "Wapiti Woods" with us. You are blessed to have such a relaxing and restful place and that's exactly what we did! It was quiet and peaceful and we enjoyed watching the mountains for wildlife and the stream running right out front of our cabin! It was great taking walks on the old railroad bed by the stream, we saw signs of beaver, fox, elk & deer.

We loved your accomodations and can't wait to come again next year. The wireless internet was a great added bonus! We have stayed at a few other places in the area and yours is by far the best!!!!! Please sign us in for the same weekend next year. Thanks so much. "

February 17, 2008
We wanted to tell you, once again, that we had a wonderful time at Wapiti Woods last weekend. You honestly thought of everything when you stocked your cabins. Everything was so handy – the carts to haul your suitcases, the lighting of the pathway at night, the lantern hook by the picnic table, the pie makers, the pie recipe book, the shanty, and the list goes on and on. Convenience is worth so much when you only have a weekend away.

As we told you on Sunday morning, you really should be proud of your accomplishments with Wapiti Woods. It was very apparent that you put a lot of thought, sweat, and love in creating such a wonderful place as well as maintaining its quality. You are truly blessed!

Just so you know, we were in cabin #4 and we shared it with our friends, the Valentines. All four of us are already missing Wapiti Woods and have started planning our next trip. We will be in contact with you in a couple of months or so. We have decided that we are starting a tradition by making two annual trips to Wapiti Woods. Thanks again and God bless.
I just wanted to drop you a quick line and say thanks for a great stay. Haelim and I were in Cabin #1 last week and couldn't have been happier with everything. I'm sure we'll be seeing you again and we've already got some friends interested in checking out Wapiti Woods.
February, 2007
Just wanted to send a quick message, to let you know how much we enjoyed our stay at Wapiti Woods.

Your facilities are wonderful. My husband and I have rented a number of cabins in different states over the last few years and we found yours to be one of the best. You've thought of just about everything. We really liked the idea of having the separate parking area. Using the wagons for transport of personal items is a great touch.

Thanks again for a great get-away.
02/26/07
Just a few lines to let you know how much my brother (Ellis Porter), my sister-in-law, my husband, and I enjoyed our stay earlier this week. Cabin 4 was delightful and very comfortable and clean. We were equally delighted to see so many elk–plus white-tail deer, bald eagle, several hawks, red squirrels (we have mostly grey ones in MD), turkeys, and a ruffed grouse.

I was so glad I had brought my camera and had several opportunities to get some good shots. When I got home, I had trouble rewinding the film and eventually discovered there was NO FILM in the camera!!! Oh well, a good reason to come back again!

Continued success to you.
We just wanted to thank you for allowing us to stay at Wapiti Woods last weekend. We absolutely loved everything about it! It was very quiet and peaceful (no kids, no TV, no phone ringing!). We never imagined how many elk we would get the chance to see and photograph! We even came face to face with a huge 7 X 7 bull elk while walking down the trail to our cabin!! The cabin was very cozy and well-kept. We cannot wait to return next Fall!!! Thanks again.
Our group of 8 had a wonderful time and what a beautiful area in the winter time. Steve & Coleen were great hosts. When Steve stopped to check on us, he just joined in like we have always been friends. We even shoveled out the fire ring for a fire in the snow!

Feb 13 – 15, 2004
We've hosted guests
from these countries
We've hosted guests
from these States

Albania
ARGENTINA

AUSTRALIA

BAVARIA

CANADA

CHINA

CROATIA

GEORGIAN REPUBLIC

GERMANY

IRELAND

ISRAEL

MEXICO

THE  NETHERLANDS

ROMANIA

RUSSIAN FEDERATION

SAUDI ARABIA

SOUTH AFRICA

SOUTH KOREA

ST. KITTS WEST INDIES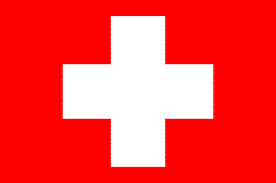 Switzerland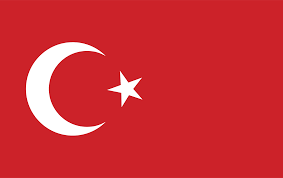 Turkey

UNITED  KINGDOM

UNITED  STATES
VENEZUELA

ZIMBABWE

California

Connecticut
Florida

Illinois

Massachusetts

Michigan

North Carolina

Ohio

Virginia

West Virginia

Delaware

District of Columbia

Iowa

Maryland

New Jersey

New York

Pennsylvania

Texas